A Mother's Journey To Kindergarten:
Surviving the high's and low's of Motherhood.
Guest Post by Erin Chick, A Fit Chick's Nest
I was up late putting together a special gift for our daughter's first day of Kindergarten. Looking back at photos, I came across this one and I just began to cry tears of joy thinking back on the memories along with tears of overwhelming heartache as I realize a phase of life that I so much loved is ending.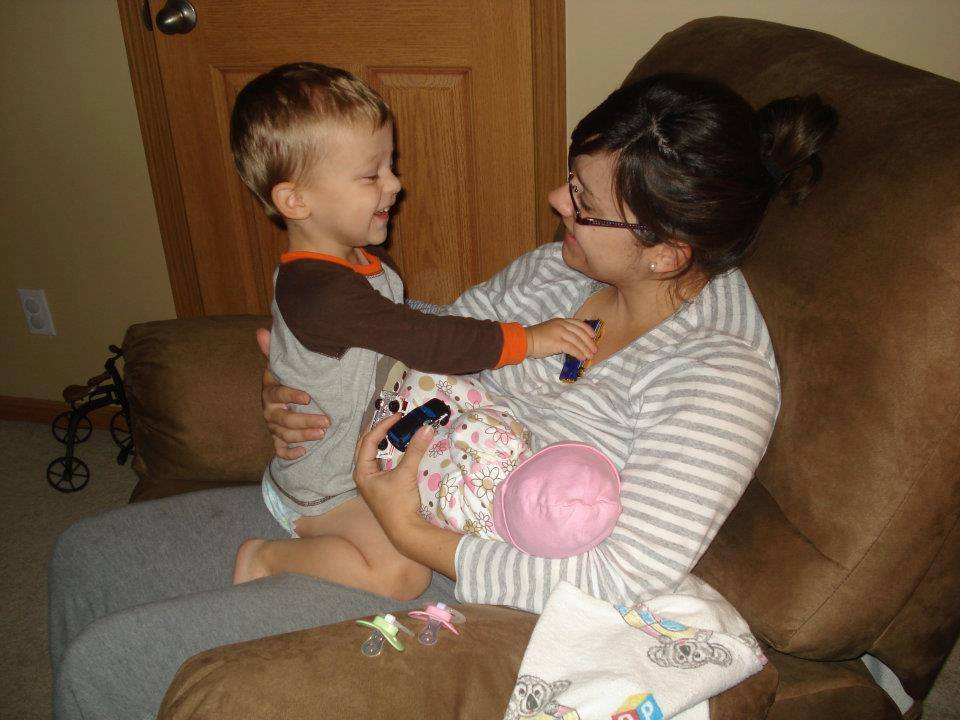 When I look back on the past 7.5 years as a stay-at-home Mama … this image is what I remember: My very first day with both kids at home by myself. Daddy snapped the photo before he left for work. And, Oh you guys. The days really were long, but the years went so fast. Now, come Tuesday, BOTH of my babies will be in school full-time. How did this happen?! How did we already make it to kindergarten… TWICE?
Those tiny years consisted of a lot of rocking. Little sleep. Lots of lullaby's. Dancing to music. Walks in the strollers and wagons. Zoo trips and park playdates. Diapers galore. One baby was bottle fed and the other nursed. All day pajama days were the best! We had family occasionally come visit to play and give Mama a chance to sleep or escape to Target.
We have watched too much T.V. We have read books for thousands of hours. We attended story time, preschool gyms and McDonald's quite frequent. We painted, playdoughed, played pirates and princesses. We built snowmen, forts and puzzles. We played boardgames, had craft time and afternoon bubble baths. Sidewalk chalked, sandboxed, blew bubbles and went bike riding a plenty.
We went to Mom's day out, preschool and Mops. Coffee playdates because some days Mama just really needed a break. The floors are always sticky and the to-list never got done. Cheezit's, empty milk cups, Lego's, hot wheels, Barbies and stuffed animals line the floors. Leftovers remains from days of being at home playing.
Over the years, I cried a lot. I laughed a lot. I worried a lot. I prayed a lot. I found Mommy friends in different outlets who "got me" and I could lean on through these years. My hubby and I didn't have enough date nights out, but plenty of date nights in. Oh how grateful to have my best friend by my side to raise these two precious people together. We blinked and these tiny years are now just memories.
We have snuggled. We have raised our voices. We have had meltdowns galore. We have squeezed "I Love You" on our hands and whispered these sweet words with bedtime cuddles. These days were the best years of my life. I hope when they look back, they remember how much fun we had at home together. That their childhood memories are happy ones.
Overwhelmed with emotions I am realizing too that we did it! As sad as it is to close out this chapter, my heart is full knowing how lucky I was to spend these years at home with the two best co-workers ever! I know a new journey is about to begin. I know we will still have plenty of hard days and many more good days in different ways to come, but for now, we are going to soak up this sweet spot that we are in. I love being their Mommy and THAT won't end! 
<3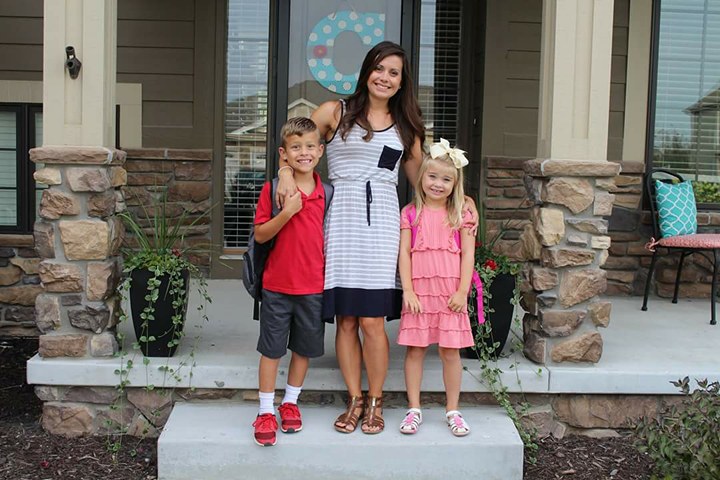 To Follow more from Erin, one of my sweetest friends,