How different can TWO maternity leaves be?
Written April 2014
This is directed to all my Moms out there.  Just wanted to share how different this maternity leave has been for me from my last one, and Why I think that is.
During my last maternity leave, I fell into a very bad depression.   You can say that it was postpartum depression, but I think more than that, it was that my life had become too singular.
In my head, I had made maternity leave out to be one really long vacation from work, and I was coming off of a job in Sales, surrounded by people constantly, to being a mommy.  I was so excited for this new, unknown challenge, and I went into it like a job.  I was so organized, charting pees, poo's, feed times, you name it!   My life was my baby.   I am not saying this is wrong!!  But for me, after about a month of this, I lost touch with the real world, and my husband.  All I could talk about was this baby.  I had ZERO contact with the outside world, minus a few calls or walks with friends.   And, I am not gonna lie!  I was sleep deprived, irritable, and moody!  When Babies are under 3 months, life gets very monotonous, and after a little while, you start to get a little bored!  NOT that you don't love your baby!  But, you just start to wonder what is going on in the outside world.   I had nothing to occupy my time each day, besides the baby and working out.  I started to resent my husband for working so much, and being left alone to do all of this "work"  that I had so looked forward too!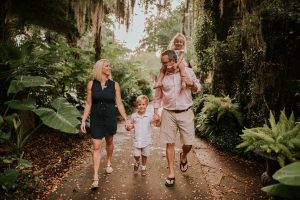 Our marriage suffered greatly,  until we learned how to be a couple who had a child, instead of the identity we had for the first 4 years, where we went out to fun dinners, drank wine, slept in, and did whatever we wanted, whenever we wanted!
Fast forward to three years later, and this current maternity leave.   I have been a beachbody coach for 2 years, starting around the time our son was 9 months.    I have a passion I never thought I would find again as an adult.  The only thing I can compare it to, is my passion for when I was a competitive cheerleader in high school and college.  I loved my team more than anything, and lived for competing!   it was my outlet.  I think as adults we lose this team camaraderie, and we miss it, without knowing how to get it back!   I see it a lot in Moms.  We put our families first above everything.  But then one day it hits us.  What have we done to make ourselves better people?  To keep ourselves self-fulfilled, moving forward, and achieving goals in our own lives that have nothing to do with our children?  It is NOT something we should feel Guilty about!  Your children can tell if you are happy and fulfilled, and don't we want to teach them good examples that it is never too late to set goals and demolish them?
I am only 3 weeks into this maternity leave, but it is Night and Day from last time!   I could not wait to get home from the hospital and start working!  HOW crazy is that!   looking forward to working?
But, I missed my Diamond Fire Team!  I missed the support, the friendship, hearing the progress our challengers had, and most importantly, I could do it all while snuggling my baby girl and my son!
I wake up every day now with a purpose!  I love my baby girl, and I spend every second with her still, but while she is napping, I get on Facebook and check in with my team and my challengers.  It even gives me something to do during the long breastfeeding sessions at night!  haha!  got to have something to do, right?   It will also help me to get back to my pre-baby body way faster than last time, and I will not let myself get to the point where I had given up ever looking hot again!
My marriage is stronger than ever, my son is so happy, and I get to do all of this while hanging out with my family!  I love knowing what my purpose is now, and still getting to combine it with my "Why" for doing all of this in the first place.  My Family.
Check out my Post Partum Transformations Below!